Hi friends! I hope y'all had a marvelous Monday! We had a minimum day with professional development in the afternoon. Not a bad way to start the week :)
Yesterday I decided to drive the hour to the closest PetSmart and buy a class pet. I don't like anything rodent-like, so mice, gerbils, hamsters and guinea pigs were out of the question. Fish are boring and cleaning a tank out is WAY more work than I am interested in. I decided on a hermit crab and picked the biggest one they had. We brought the little guy home, set him on the kitchen counter so I could show my little scholars today. He didn't move much last night but I figured that the little guy was traumatized from being removed from his hermit friends and just trying to adjust to his new life. Well, I woke up this morning and my poor little guy still hadn't moved. Turns out I bought a DEAD hermit crab! Maybe I should take it as a sign that I'm just not meant to have a class pet? Or perhaps I shall use this as an excuse to go to my favorite Mediterranean restaurant that just so happens to be in the same town as PetSmart. Thoughts?
RIP Little Guy
I finally got my St. Patrick's Day unit together! Of everything I created, I must say I am most proud of this one. If you're in the market for a St. Patrick's Day unit and hey, even if you're not...go check it out! There are 7 math activities and 5 literacy activities including a book list and a fun leprechaun trap writing activity! The best part? ITS ON SALE! Click the picture below to check it out :)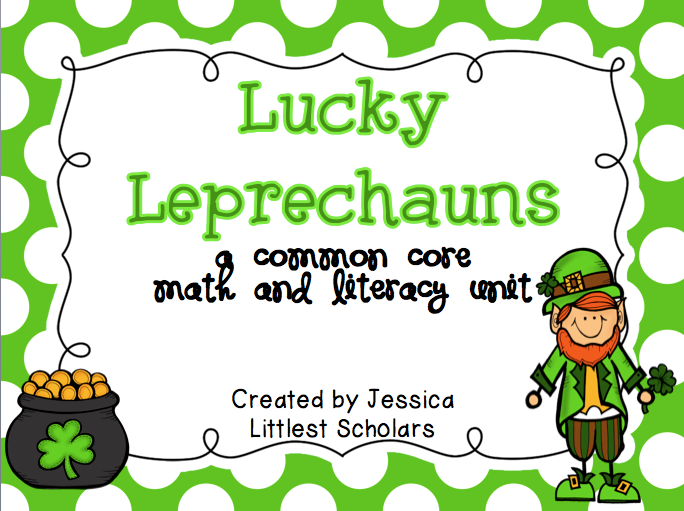 Back to the purpose of this post, I wrote about the addition and subtraction sticks I use in my classroom. We've been working on solving addition and subtraction stories lately and I created them to check for understanding before acting out the problems and writing equations. We used them again today in small groups with some math story mats I created.
You can grab the addition and subtraction sticks
[HERE]
!
Off to eat some Thin Mints... PTL its Girl Scout cookie season! :)