Teaching children about the joy one feels when giving gifts is sometimes hard to do! One of my favorite ways of spreading holiday cheer is by making candy coated pretzels. These are easy to prepare and let your little scholars experience for themselves how good it feels to do something kind for someone else during the holiday season.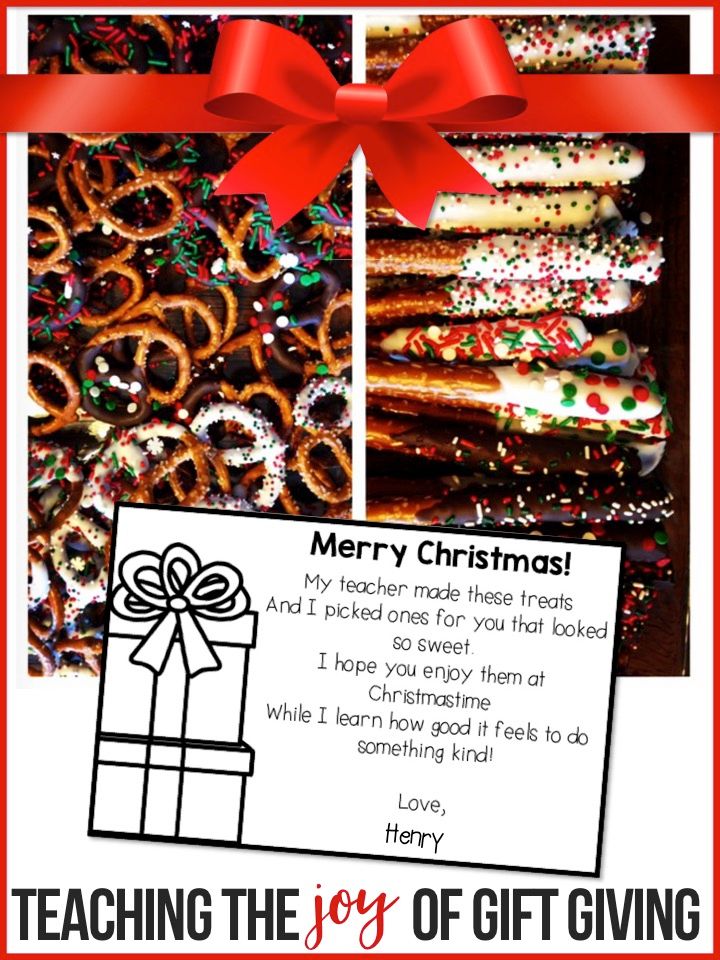 What You'll Need
[I've included Amazon links for your shopping ease. If you make a purchase using my link, Amazon credits me a very small percentage. But don't worry, it doesn't cost you any extra!]
pretzels
(I like using both mini pretzels and pretzel rods)
holiday sprinkles
baking sheet(s)
Directions
1. Place parchment paper on a baking sheet or two depending on how many pretzels you are making.
2. Melt your candy coating per the directions on the packaging. I melt the candy coating in a deep bowl because it is much easier to dip them that way!
3. Dip the pretzels about 1/2 - 3/4 of the way into the candy coating and swirl off the excess candy coating.
4. Place the candy coated pretzel on the parchment paper and cover it with sprinkles before the candy coating hardens. I like to use a variety of fun holiday sprinkles!
5. After the baking sheet is full, place it in the freezer for 10-15 minutes to let the candy coating harden.
6. Remove pretzels from freezer.
Schools have different policies on having and preparing food in the classroom so your little scholars may be able to help with all the steps. I prefer to make the pretzels at home and bring them in a big covered tray to school. I create a list of every adult in the school and assign a different teacher or support staff (or two) to each little scholar in my class. They then get to choose the pretzels for the teacher or support staff they will be giving them to and we put them in the plastic treat bags. My little scholars also pick the ribbon we use to tie the bag and they color and sign their own poems. Once we've got everything assembled, we head out to deliver the treats! We walk through the hallways and my little scholars personally deliver the treats. The teachers and support staff are so gracious and give my little scholars the biggest hugs! When we get back to the classroom we discuss how it makes our hearts feel happy to do something nice for others. Some children may not have the opportunity to buy or make a gift for someone else, so this is an experience they will not forget!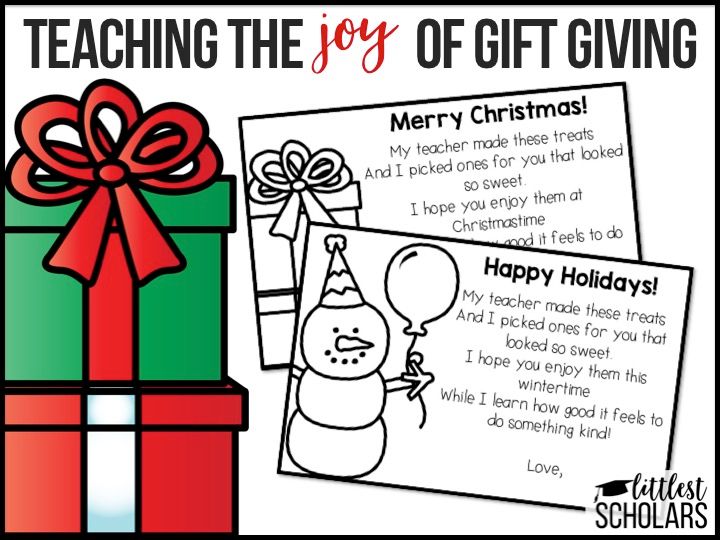 You can download the poems
[here]
. I've included a Christmas poem and a winter themed poem so you can choose which suits your needs best!
The holidays this year have come and gone, so pin an image from this post so you'll know where to find this next holiday season!