Hi there! I'm linking up with Kacey from Doodle Bugs Teaching to share a little about my week!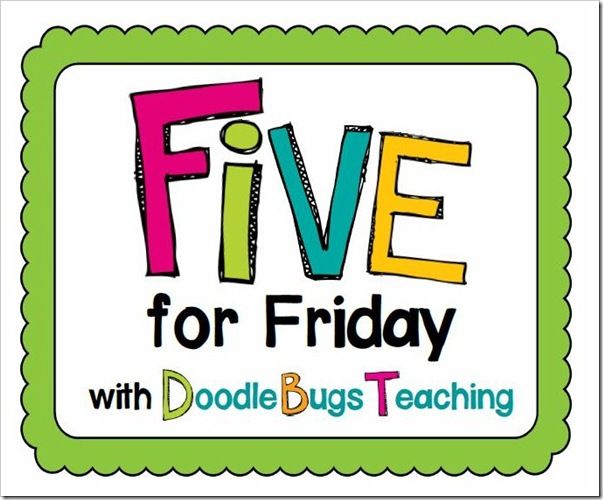 1. I'll be teaching at a new school next year and I am SUPER excited about it! I have amassed quite the collection of teaching resources, as I'm sure you can relate, and want to keep it all organized so my move is as easy as possible. Our sweet secretary has been collecting empty copy paper boxes for me. I made these giant labels and stuck them on the side of each box. As I'm packing things up, I just throw the item in the box it belongs in!
2. We only have a little over 5 weeks of school before my little scholars go to 1st grade. This time of year can be challenging for managing behavior and keeping students invested and engaged in the work they are doing. I wanted to excite my little scholars for what is to come but also keep them focused on reaching the goals I have set for them. So without further adieu, I introduce...
Do you think this will motivate my little scholars to keep working hard for the next 20 something days?
3. We have our end of year DIBELS testing in just a few days and I want to make sure my little scholars are as prepared as possible. I get SO excited when the data is presented to us...I love calculating my little scholars' growth! We've been using my
Sound Count Sort
pack to practice phoneme segmentation and I added the sand pails for a little novelty :)
4. My little scholars have been using one of their favorite math center activities this week. They each get a bag with a set of addition cards. They solve the equation and place a clothespin on the correct answer. It is such a hit! I love it too because the prep is super easy and it doesn't require color ink! Can I get an amen? You can find it
[here]
.
5. I definitely saved the best for last...MY MOM is visiting this weekend! I'm originally from CA and moved to rural MS to teach in an underserved school several years ago. I miss my mom dearly and I am beyond ecstatic that she is coming to visit. Her BFF (and my room mom from afar) is also coming with her...it's going to be a fabulous girls' weekend! Here is my guest room ready for their visit.
I'd love to see your Five for Friday! Link up :)