Hi there, friends! I just got back from Nashville and now the unpacking, laundry, grocery shopping, more unpacking, more laundry begins.
I'm planning the next 3 weeks of school (hallelujah for another break!) and am getting giddy thinking about all of the things in store for my little scholars. We'll start off watching Santa's personal message to my class. You can see it [
here
]. Then we'll have an Elf visitor from the North Pole hang in our classroom to make sure we are all making smart choices (and I stay sane). To complement the book and the daily shenanigans, I purchased Kreative in Kinder's Elf on a Shelf packet. I've got everything printed and ready to go...including these too cute letters from the elf himself! You can click the picture to check it out :)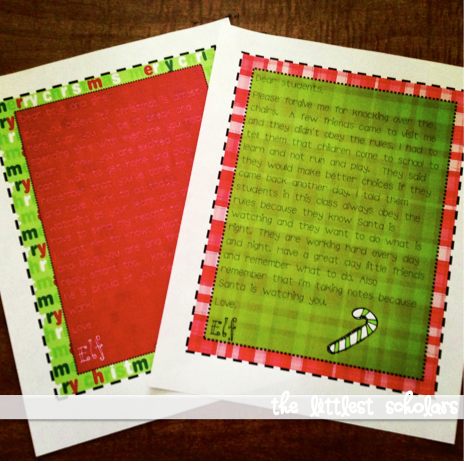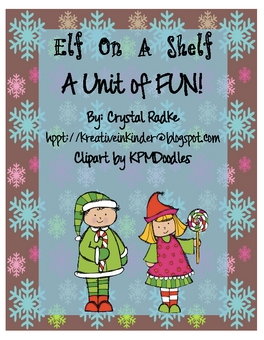 We'll be introducing addition in the coming weeks so I created this festive addition center. We'll start by combining sets and recording the total and then we'll move to writing equations and using "math talk." I made 4 sets of cards (differentiated, of course!) and 2 different recording sheets so this should keep my scholars engaged for a few weeks! Check out my sample below :)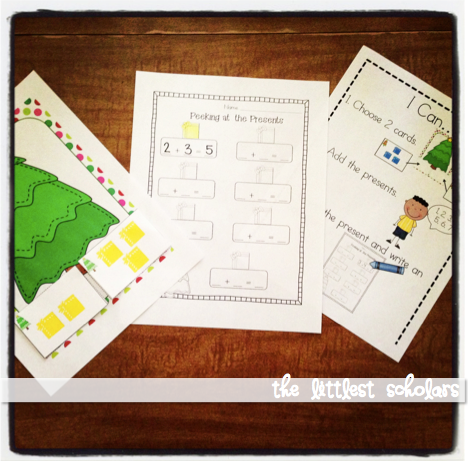 Make sure you visit Teachers Pay Teachers tomorrow for a serious sale, y'all! I'm getting myself into quite a bit of trouble, but who can turn down a sale? Not this girl! Check out some of my products that you may be interested in :)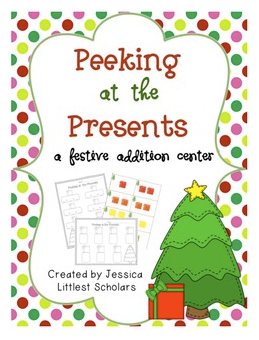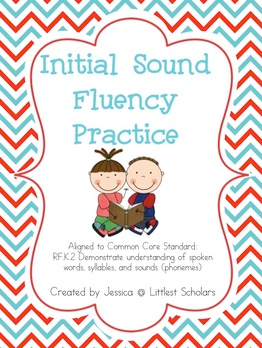 I've got a ton of freebies at my TpT shop as well...just head on over to grab them!
What better way to spread holiday cheer than to have a giveaway? Having the Elf visit from the North Pole brings much joy to our class and I want another class to experience the same! I'll be giving away one copy of the book as well as Kreative in Kinder's Elf on a Shelf Unit that she has graciously offered! Winner will be announced on December 3...so you have 7 days to enter!
Have a great Sunday, y'all!